Posted by DoradoPKG on Mar 5th 2016
So, you have tons of records and now you are wondering where on earth you could possibly put them. Don't fret my fellow vinyl lovers. We spotted this great blog for vinyl records, That Special Record, and found a cool article on 11 different ways to store your vinyl.
Check out the article here. We especially love idea number 2! What a clever idea.Thanks, That Special Record!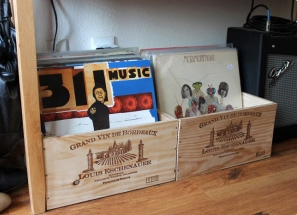 Our favorite idea from the list, courtesy of Our Cozy Cubbyhole.