Client: Alive! Natural Sound
Artist: Beachwood Sparks
Project: "Desert Skies"
Packaging: Standard 12-inch Record Jacket with Printed Inner-Sleeve
DoradoPkg loves a band that loves their art. Beachwood Sparks certainly fits that bill, having created beautiful albums (and album covers) that make up a rich part of L.A.'s music history. For more on the band's past, check out this great article over at Aquarium Drunkard. We recently chatted with bassist and founding member Brent Rademaker about the band's latest – yet perhaps oldest – release "Desert Skies." Brent talked about the band's visual journey, his love of vinyl and why the shelves of record stores are so important…
On the Design of "Desert Skies"…
The album cover was re-imagined. The photos we used are from '98, but the cover itself has a more modern feel. Since the record was supposed to come out in the '90′s, I imagined the cover differently from what it turned out to be. I think the current version looks more like poster art, which makes sense. This release, the music, it's almost like a documentary. So the cover helps illustrate that. It's special – the fact that this album gets out to people is crazy.
We enlisted our friend Yasmine June who had done an actual tour poster for our 2011 Santa Cruz show, which is in line with the art for our other releases. You're so close to it [the whole project] when you're in the band. For all Beachwood Sparks covers, we would know an artist and ask them – the first album was designed by Chris' girlfriend and the second was by Aaron's (our drummer) neighbor. For the third EP we hooked up with an illustrator – so it was always whoever was around, which makes it kind of a magic thing, almost like the recording process itself – maybe that's why a lot of demos are better than the album.
We're really proud of this album cover. It's actually the second version Yasmine did, which the band loved and the label loved. When everyone loves it you can do so much more with it – you can really come together. But again, since this record was supposed to be released in the 90′s, we used an old picture. It's actually from one of our first promo shoots – maybe for LA Weekly or something. Because of that we had to Photoshop one guy out and put Tom in there. Since we really only have pictures of Tom sitting down playing drums, Yasmine had to find another guy's body – dressed like us – and then photoshop Tom's head in. So everything has a story! Even the design of the album cover.
On Liner Notes…
The liner notes for Desert Skies are extensive. I had to recount the story of how Beachwood Sparks was formed – they were super important. In terms of the visualization of the liner notes, I was pushing for more of a re-issue aesthetic. Maybe some guy found an acetate and he's the one who wrote the liner notes. So you'll open the dust sleeve and you see our story. Keeping all that in mind, I tried to make it so that if someone reads the liner notes twenty years from now, hearing the music, looking at the album cover, they'll know what the band is about. Liner notes and full artwork really just make it all happen. There's a story there.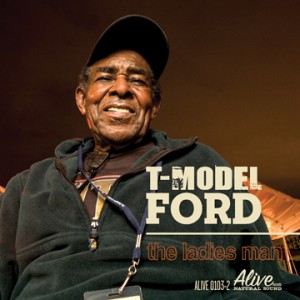 On Physical Releases and Cover Art…
It doesn't matter if you have 50, 500 or 5,000 records if you connect enough with the person, or the fan. Vinyl helps you figure out how committed you are to music.
For me, since I bought my very first punk record, the cover has always been so important to me. One of my favorite parts about putting a record out – actually my two favorite things about putting "Desert Skies" out are 1. the cover and 2. the limited edition starburst vinyl. People are totally responding to the cover – it's going to look good in their record collections and on record store shelves.
Which is what I like the best — seeing a record on the wall at Amoeba or whatever record store you're in that looks so cool you actually stop to check it out. I'm stoked to be a part of that tradition. It's really important.
On the Production Process…
I'm excited to be talking about printing and this part of putting a record out because it's something I can share with our fans and open them up to this kind of stuff. I really like to know that records do more than just magically appear. There has to be a reason behind them and it's a collaboration between so many people. Everything, including this record, has a story. It's all connected to something better and it's all part of the creative process.
To get your copy of Beachwood Sparks' long-awaited "Desert Skies," head over to Alive! Natural Sound or click HERE.