Client: Piecelock 70
Artist: DJ Day
Album: "Land of 1000 Chances"
Packaging: Old Style Tip-On 12″ Record Jacket with custom wrap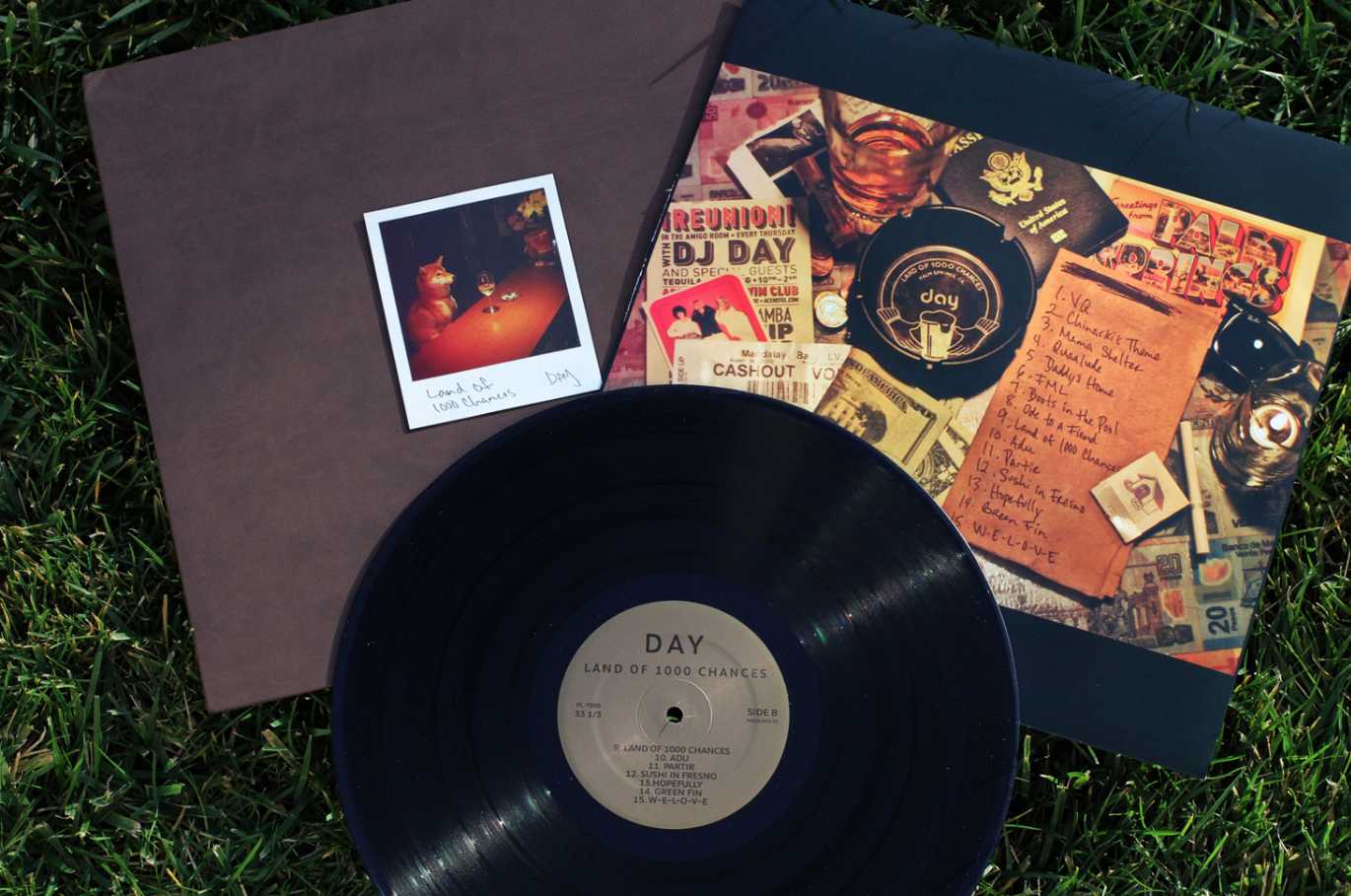 We can always count on our client Piecelock 70 to bring some incredibly creative ideas to the table, from People Under the Stairs' 2011 release, Highlighter, to DJ Day's Land of 1000 Chances, pictured above (courtesy of Piecelock 70). Released earlier this year (and already sold out!) the Old Style Tip-On Record Jacket includes a leather casebound wrap, gold foil stamping and a removable polaroid. The project was the first of its kind and we worked hard to perfect such a unique project.
This month, Piecelock 70 is back on our printing presses for a re-issue of DJ Day's The Day Before – which was originally licensed for release through MPM Music in 2007. Check out our Instagram account for photos!