Client: Sony Music (Geoff Gans Graphic Artist)
Artist: Bob Dylan
Project: "Time Passes Slowly"
Packaging: 148-page, Hardcover Collectors Book
"Time Passes Slowly" is the second deluxe edition photo book for Bob Dylan's Bootleg Series, Volume 10: "Another Self Portrait." John Cohen and Al Clayton, two acclaimed photographers, are featured in this edition.
DoradoPkg worked with Dylan's Art Director of over 17 years (and five-time GRAMMY Nominee) Geoff Gans, who designed this incredible project, bringing the photos of Cohen and Clayton to life. The 148-page book contains rare images of Dylan, embodying the spirit of Greenwich Village in the late 50s / early 60s, including John Cohen's famous image of Dylan on a rooftop in 1961. On assignment for Columbia Records, Clayton photographed Dylan and Johnny Cash in-studio and on set for Cash's TV show.
Gary Gonzales was DoradoPkg's point person for this Dylan project. "Because some of the photos were 'soft focus' due to the images being from the 60′s, we used 133 line screen instead of more conventional 175 LS, which helped us print the images sharper," says Gonzales. "The black and white images throughout the book were initially given to us as CMYK files. When we proofed the CMYK files, we found that they were far from being neutral in hue, in fact they ranged from blue to red. So we converted them all to grey and black duographs and achieved the consistent grey balance that helped make this photo book so special."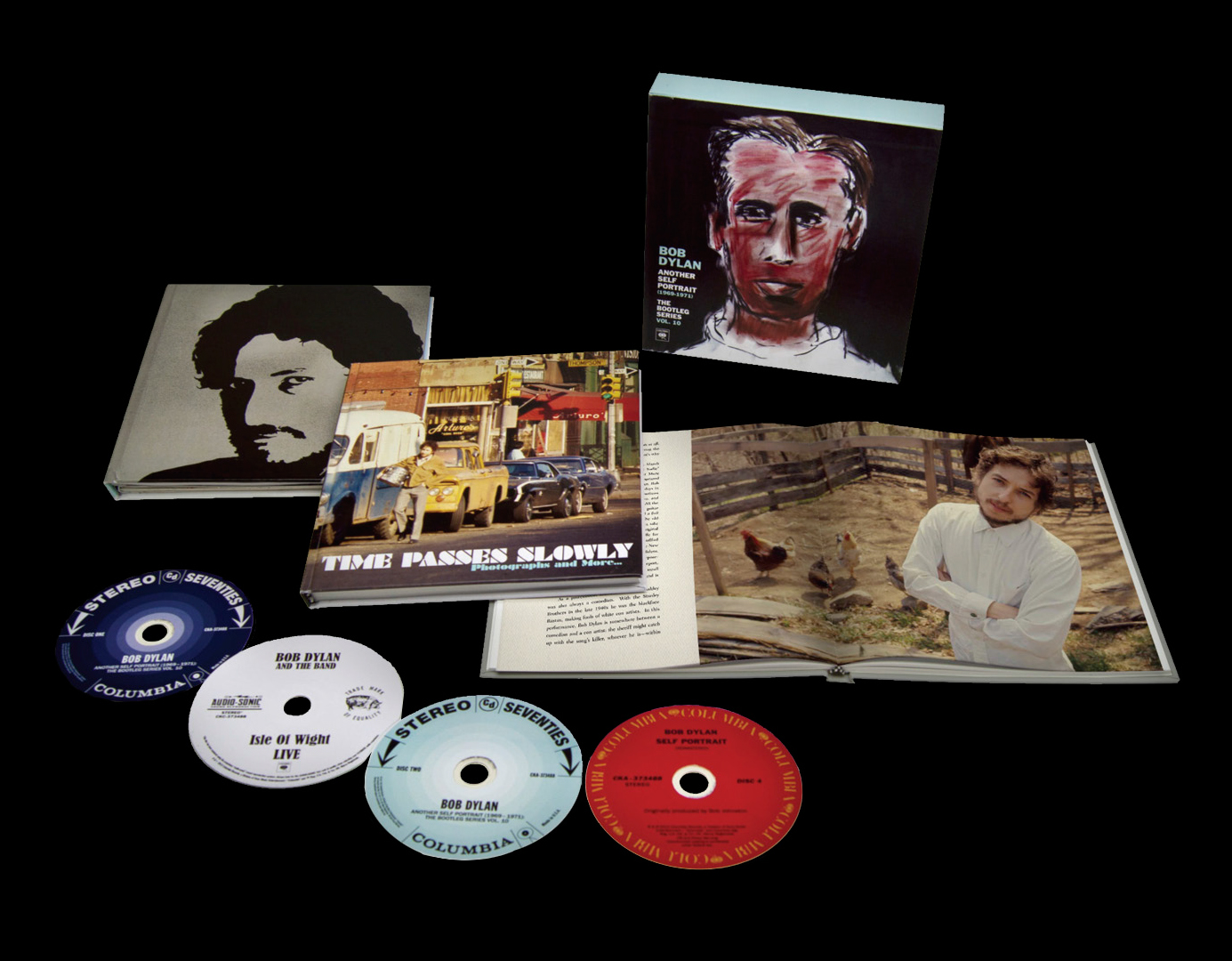 Gans was pleased with the way these images were handled: "This book had its challenges as we had very saturated color images, and also very neutral black and white photographs, so we had to find a way to bing them all together, and make each image stand on its own visually," says Gans. "I'm extremely happy with how the book turned out, particularly with respect to the photos."
He continues, "Attention to detail is always my primary concern, especially with a project of this magnitude. Over promising and under delivering doesn't fly!
Everyone at Dorado was very straight forward, creative and extremely helpful in pulling off, not only a tight deadline and turnaround, but manufacturing a book that had to be at the highest quality for my client.
"It was great to work with all the folks at DoradoPkg. Being able to meet people, face to face, that are actually working on your job, is extremely helpful in getting the best results. I love the feeling of a shop that values more personal contact – makes you feel comfortable in situations that are often pressure filled!! Special thanks to Gary Gonzales and Jennifer Freund for all of their efforts in coordinating this project between Dorado, Sony and myself."