Client / Artist: the last names
Album: Wilderness
Packaging: 12-inch die cut record jacket, hand woven with multi-colored paper strips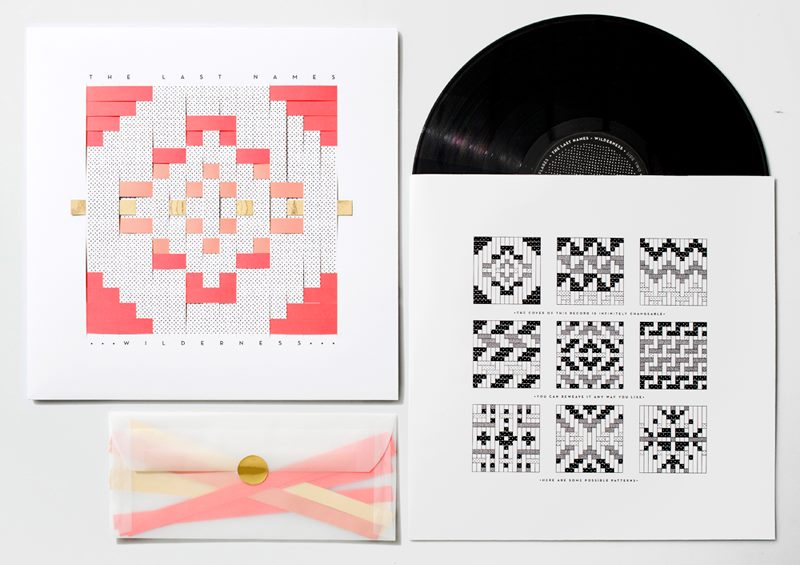 When we initially printed the last names' 12-inch record jacket for Wilderness we were so intrigued by the die-cut pattern on the front cover. Surrounded by a plain white border of 2 inches, what makes Wilderness unique is the vertical die-cut pattern. It wasn't until the jackets were printed and ready to go that we found out the band, Justin Rice and Darbie Nowatka, were hand-weaving the white cover with multi-colored paper strips, creating a one-of-a kind (and interchangeable) pattern.
Each 12-inch record jacket includes extra paper strips and a pattern guide for reweaving the cover, along with song lyrics and a download code – talk about DIY!
Check out a recent write-up the band received on The Deli here, and for your very own copy of Wilderness visit their bandcamp page to place your pre-order.